Wonder Corner
Role: concept development, research, experience design (UX, user testing, prototyping), software architecture and development, fabrication
Masters thesis at ITP, Tisch School of the Arts, NYU, 2017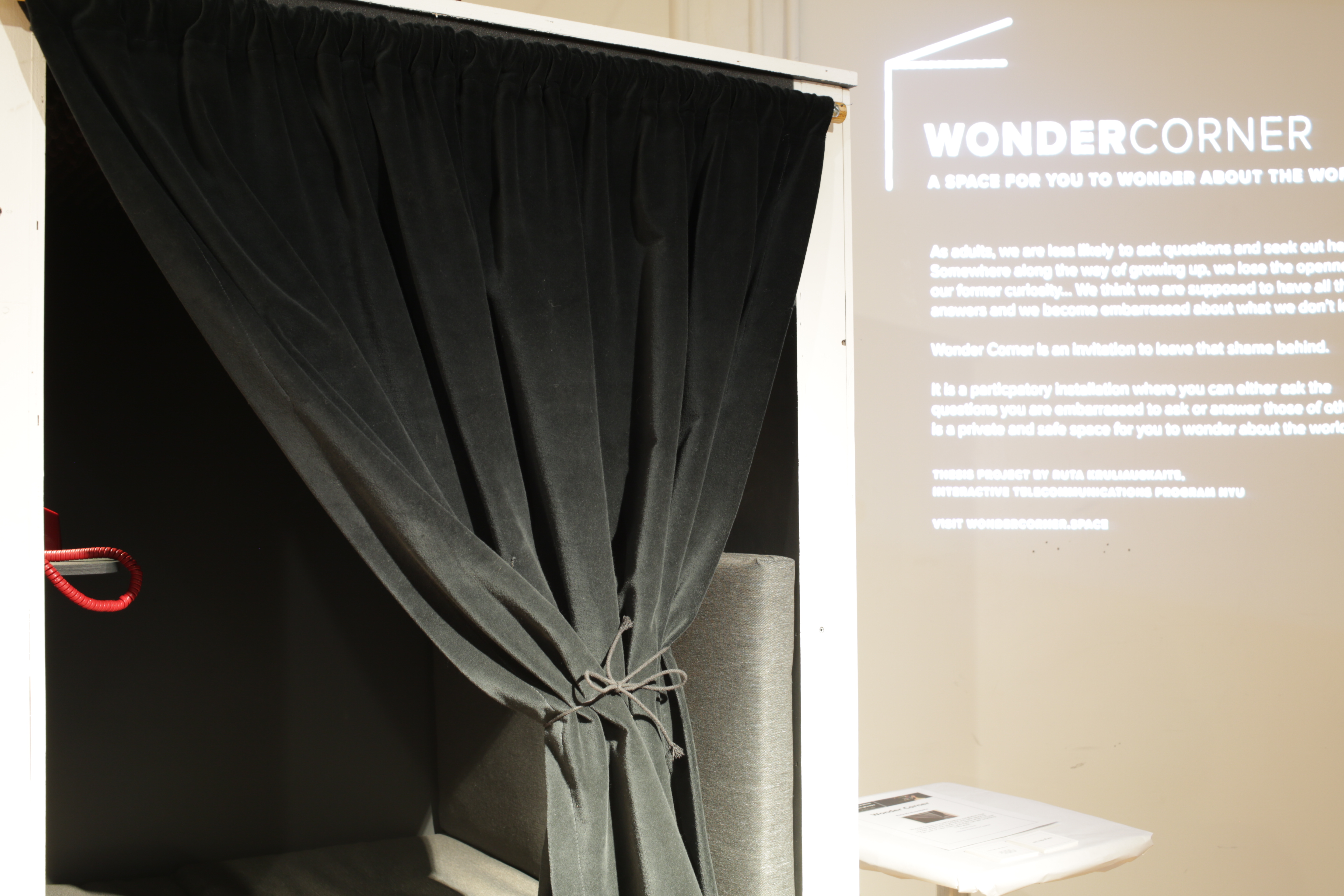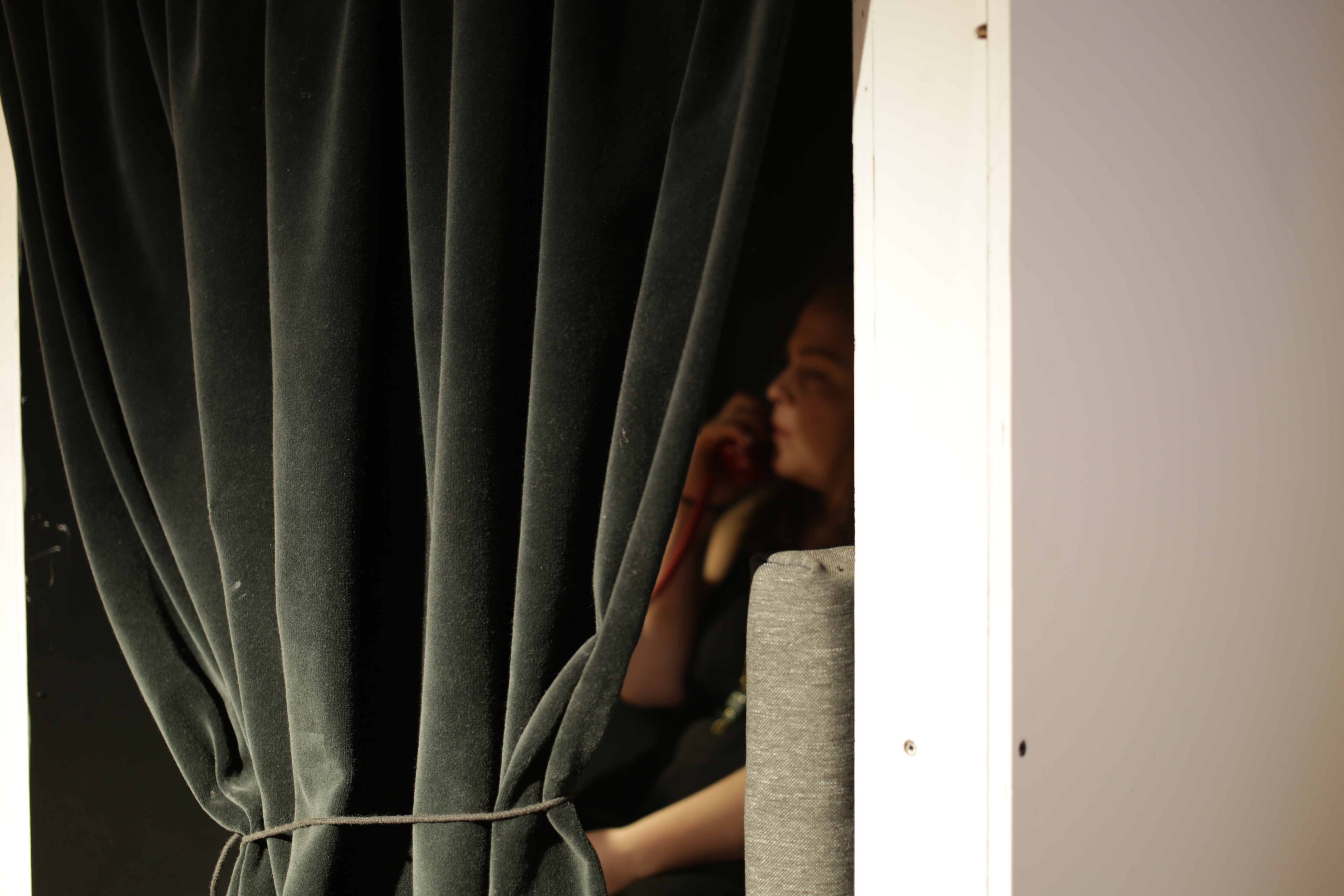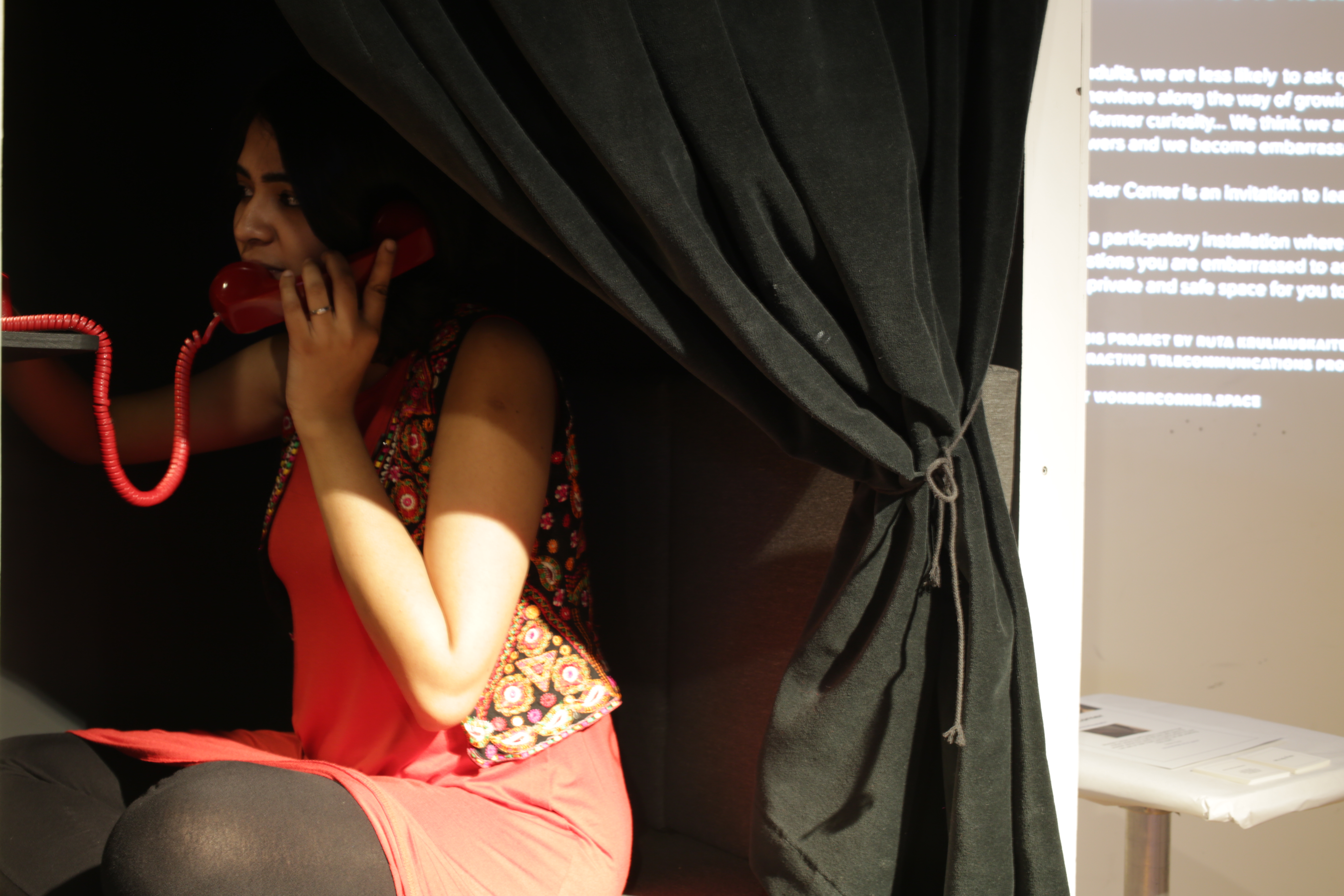 Wonder Corner
is a participatory installation that invites adults into a private and safe space to wonder about the world. It encourages them to be as curious as children and wonder about the world.
Media:
analog phone, phone software Asterisk, custom-built phone booth, custom lighting, projection
For full documentation see
here
.
Showed at: ITP Spring Show 2017, Tisch School of the Arts, NYU, XStory, NYU May 2017, and Maker Faire NYC 2017, New York Hall of Science